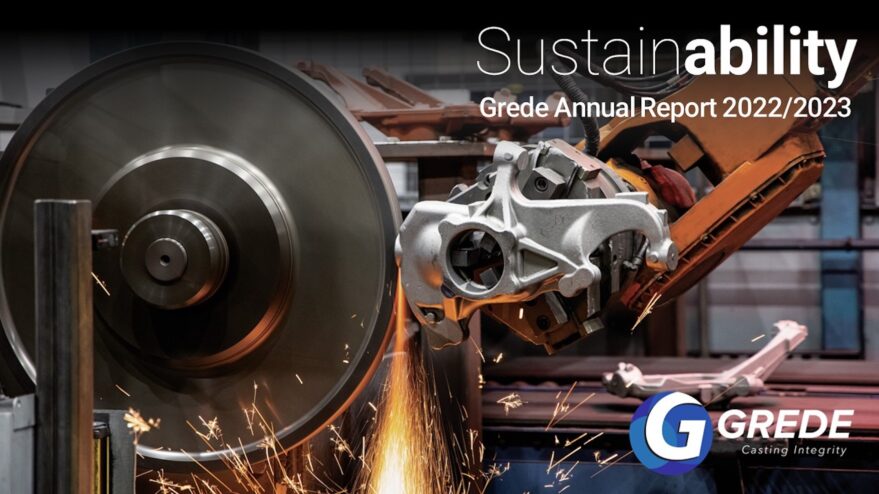 Grede Releases 2022/2023 Sustainability Report 
October 2, 2023
Grede, a leading manufacturer of iron casting solutions, today announced the release of its annual sustainability report at grede.com/sustainability. The 2022/2023 sustainability report details the company's progress in environmental, social, and governance (ESG). 
Cary Wood, chief executive officer of Grede, said, "Grede realizes that its operations can impact the environment, society, and our stakeholders—and we take this responsibility seriously. Our annual sustainability report shows how our performance in 2022 and 2023 aligns with our core values – integrity, performance excellence, shareholder value, entrepreneurial spirit, united Grede, and corporate citizenship.  
Grede has undertaken a remarkable journey toward a more sustainable future. Our collective efforts have yielded tangible results that showcase our commitment to environmental responsibility and social well-being." 
Grede's 2022/2023 sustainability report has been prepared in accordance with the Sustainability Accounting Standards Board (SASB) and the Global Reporting Initiative (GRI).