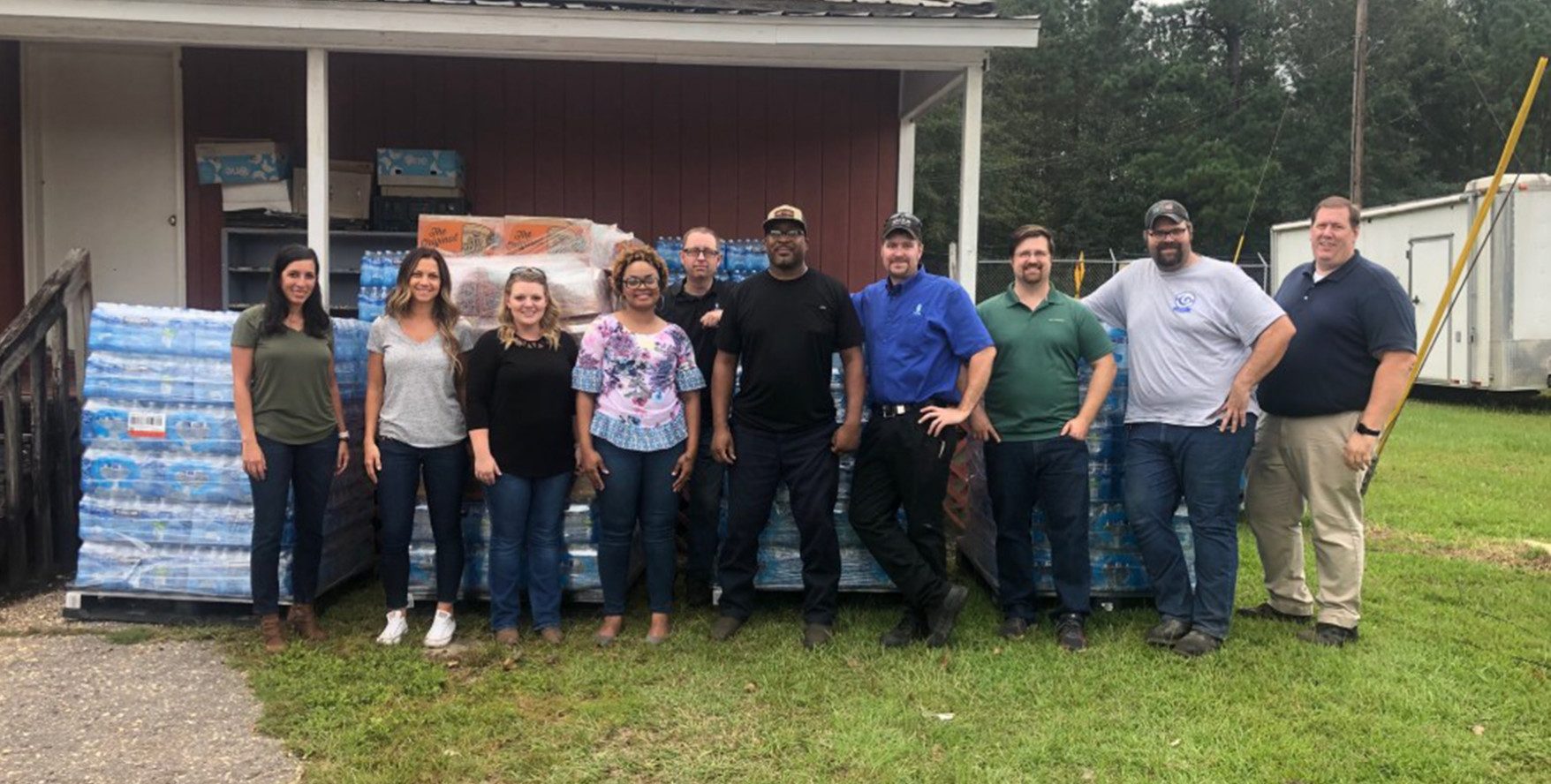 Grede Casting Facilitates Hurricane Sally Relief Efforts
September 25, 2020
Southfield, MI / Brewton, AL.
When the South Alabama and Florida Panhandle communities were struck by Hurricane Sally, Grede Casting immediately reached out to its employees at their Brewton facility there to ensure their safety and to local organizations to see what relief efforts could best help those affected. Grede values its facilities and employees as family, and they knew they wanted to help.
In partnership with local food pantry and distributor Community Action Agency, Grede was able to provide essential supplies to the local community. In addition, Grede prepared and personally distributed meal and supply kits to all its Brewton employees.
Grede has also invited its employees at other locations to contribute food, supplies, or monetary donations in the way that works best for them. Collection containers are available at many facilities to collect non-perishable food and basic supply donations for Brewton plant employees and the surrounding community, and many locations have also sent funds directly to Brewton to assist.
Grede is committed to the safety and well-being of all its employees and their families, and we understand and do not take lightly the important role our facilities play in their local communities. Hurricane Sally has been devastating to Brewton and to the broader South Alabama and Panhandle areas, and Grede is committed to helping however we can. Grede also encourages those interested to contribute through a local fund or organization assisting the area:
Community Action Agency of South Alabama
Feeding the Gulf Coast
Red Cross of South Alabama
The Salvation Army of Coastal Alabama
Grede Casting is an independent company under Gamut Capital Management, headquartered in Southfield, Michigan. Their 10 facilities and more than 3,800 employees across the country design, engineer, validate, and manufacture high-quality ductile, gray and specialty iron castings for automotive, commercial, and industrial markets.