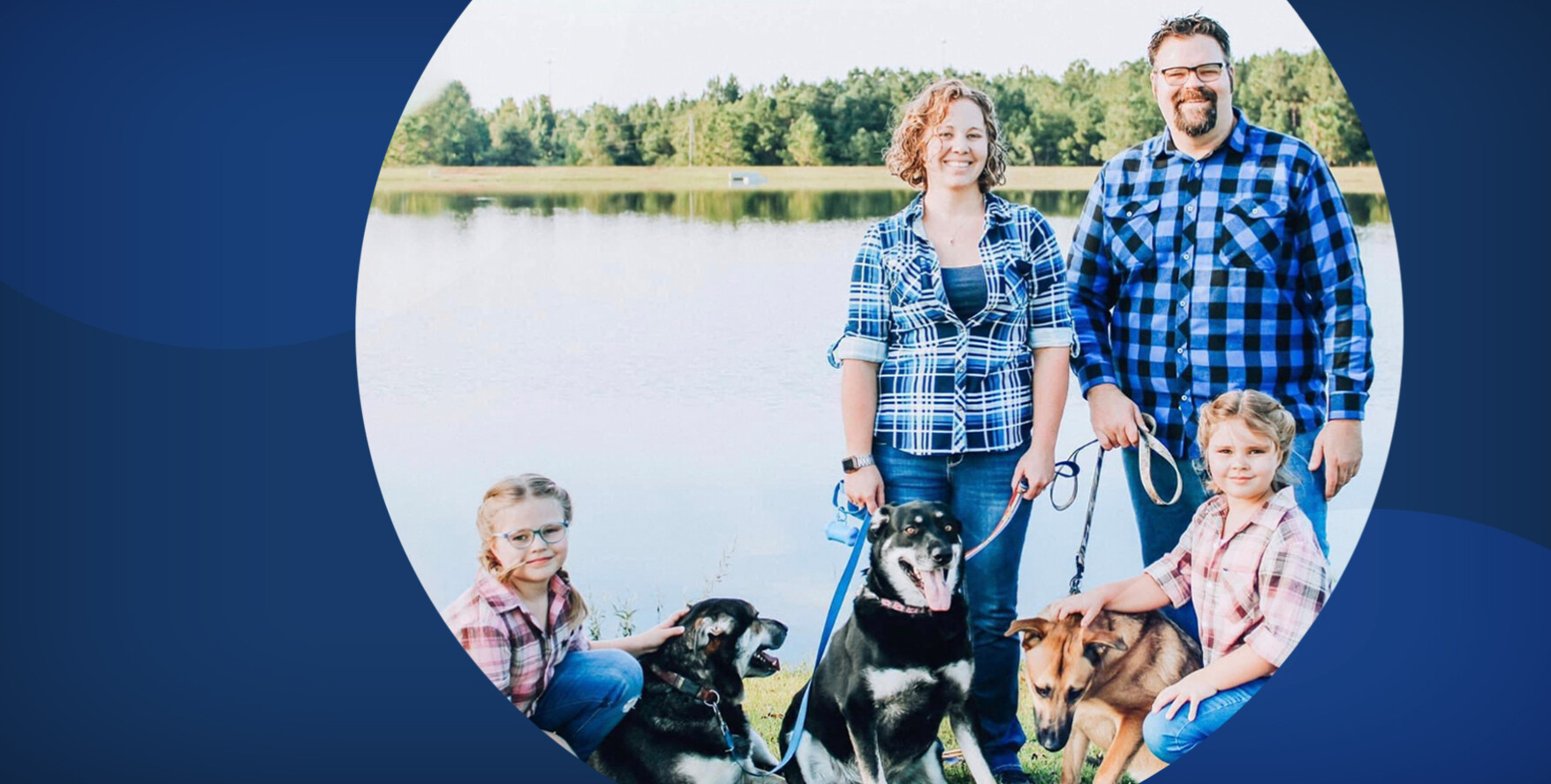 Grede Employee Spotlight: The One That Almost Got Away
March 15, 2022
That phrase can be applied to everything from fishing to marriage, but in Grede's case, it's especially relevant to EHS Supervisor Adam Grunenwald.
After embarking on a two-year assignment at the Brewton, Alabama plant, Adam, who is a Wisconsin native, planned to take a job with another company that would allow him to move back home and be closer to both he and his wife's families.
What he didn't know what that an internal transfer could give him the best of both worlds – the ability to move closer to family and stay with the company he loved.
"I never wanted to quit Grede."
Twenty minutes after Adam gave his notice, his manager asked him if he would consider transferring to another Grede foundry. Adam jumped at the opportunity.
"I want other Grede employees to know that this company values their team members to the point where they will transfer you to a different location to keep you. That's important."
On January 24, Adam assumed his responsibilities as EHS supervisor at Grede's Iron Mountain plant. Not only is he enjoying being closer to family, he's thriving in the fast-paced world of safety and environment.
"From the climate to the machines, this plant feels very familiar to me," he says. "It's home."
Safety, Sustainability Major Focus for Grunenwald
While many things are constant across Grede plants, each location has its own unique elements and challenges. At a recent EHS conference, Adam appreciated the opportunity to connect with safety supervisors from all the plant locations to gain new perspectives on how to solve problems, keep employees safe, reduce injuries and promote sustainability.
"The nature of our work involves using a number of natural resources. If we are able to reduce our waste stream and recycle it, we're doing more than taking from the earth to make things," Adam says. "We're giving back so we can use less. That's critical and just shows again how Grede is a responsible company that cares not just about its employees but our country and our natural resources, too."
Adam is thankful every day to be working with Grede doing a job he loves with great people. His advice for others at Grede is simple – "Talk to your managers and supervisors if you're thinking about leaving or you're looking for new opportunities. People can't help if they don't know what you want."