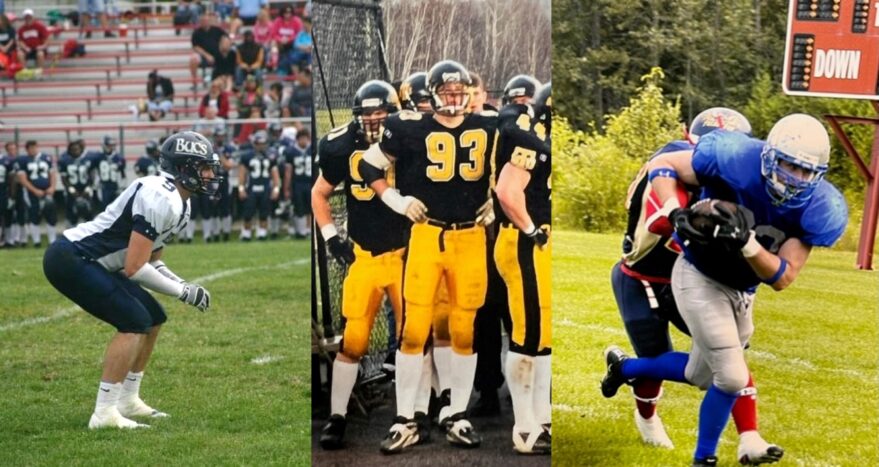 Iron Sharpens Iron: How Former College Athletes at Grede Apply Their Leadership Skills
September 21, 2023
A company's success comes down to just one thing.
The people behind it.
As the saying goes, iron sharpens iron. Grede has such pride and power in our people. Each unique personality and perspective is invaluable to our culture. To learn from our people, we're spotlighting a particular subset—former college football players, and how they apply these skills in their leadership positions at Grede.
It's football season, so what better time to focus on the leadership lessons learned through football?
Many qualities in a professional athlete have nothing to do with physical strength – and everything to do with mental strength.Tough athletes are consistent, have problem-solving skills, are comfortable with trial and error, understand their strengths and weaknesses, and never give up.
We asked a few of our leaders what skills and mentalities they gained from being college football players and how they apply them to their leadership style today.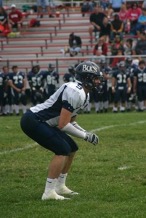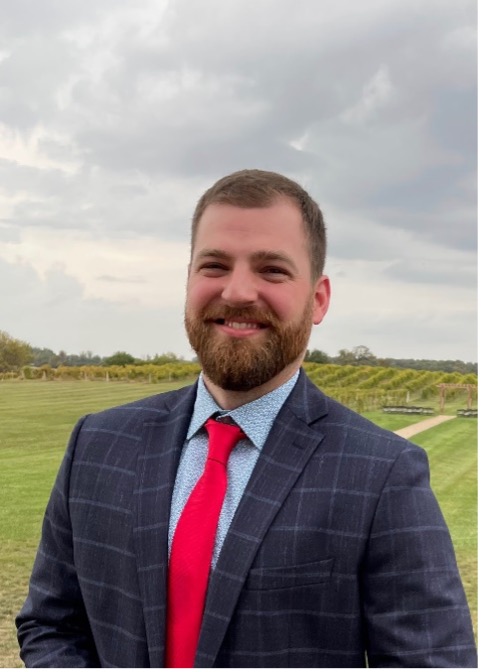 MICHAEL UNDERWOOD
Quality Manager Michael Underwood from Wauwatosa, Wisconsin, played football for four years at Beloit College in Wisconsin. He was a captain, so he had to lead by example. Being a college athlete had a profound impact on shaping his character and leadership abilities.
Michael gained discipline, responsibility, time management, work ethic, teamwork, collaboration, grit, competitive drive, and respect for authority. To earn respect, you have to "walk the walk."
"Many underestimate the immense time and dedication required to excel academically and athletically. Balancing rigorous lab sessions, lengthy practices, and film sessions, all followed by the need to complete homework and study, was undeniably challenging. However, I wouldn't trade those experiences for anything, as they've forged me into an effective leader with resilience and empathy at my core," said Michael.
    
ERIC HARRISON
Manager of Finance and Data Analytics Eric Harrison from Grede Headquarters in Southfield, Michigan, played football for two years at Case Western Reserve University in Cleveland, Ohio.
"I developed a mentality of 'no excuses, no fear— just execute.' That mentality carried over to how I operate today. Bulldozing through obstacles and doing whatever it takes to get the job done has come in handy (although it's not a great mentality for dealing with injuries, as I found out. That's what cut my college football career short, unfortunately)," said Eric.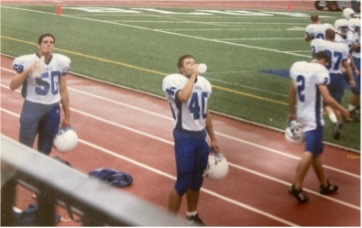 Another mentality that carried over for Eric was creative problem-solving and quickly switching strategies during the game. When situations change, or plans don't work out, it's essential to change the game plan, communicate it, and execute.
"Accountability is another critical factor to success that applies to college football and the workplace. You don't get to play competitive sports by pointing fingers. Everything is on tape, so fingerpointing is useless. The ability to own mistakes and correct them is essential.
Lastly, establishing a rapport with your teammates was an unexpected necessity. In high school, you've known everyone your whole life, so you don't need to re-establish credibility. In college, you come together with a new crew in a new environment. Establishing yourself as reliable is critical to earning the trust of your team," said Eric.
     
TYLER HILL
Vice President of Commercial Vehicle and Industrial (CVI) Tyler Hill had quite the football career. He played for five years as an undergrad at Michigan Technological University (MTU) with the Michigan Tech Huskies. Tyler later played in the professional arena football league (AF2) Green Bay Bomber in Wisconsin for one year and in the professional Indoor Football League (IFL) Green Bay Blizzard for a year. Finally, he played for the semi-pro Northern Lights football team, the Arctic Blasts, for five years in Michigan.
          
With such an impressive football career, we were eager to learn the skills he developed and how he applies them to his role at Grede. "I gained skills in leadership, teamwork, and work ethic. I still share the same simple principles taught by my coaches, and it has become my motto— 'do what's right, do it the best you can, and treat others the way you want to be treated.'
While there were moments on the field, wins, and big plays, the fondest memories were of the grind with my teammates. The morning running, winter/summer training, 'two-a-days,' and practices in the sun, rain, and snow—those were the moments that bonded the team and made it a family," said Tyler.
REACHING THE ENDZONE
Grede has a strong workforce of 3,000 employees. In this article, we shared just three examples of employees who were college athletes and the leadership skills they demonstrated on and off the field. There are plenty of other Grede team members with an athletic background that we didn't highlight today, but their determination and grit don't go unnoticed.
Athletes take responsibility and have a passion for winning. At Grede, we're always looking to acquire talent with these skills. When we have the best people on our team, we can go long and make a touchdown.