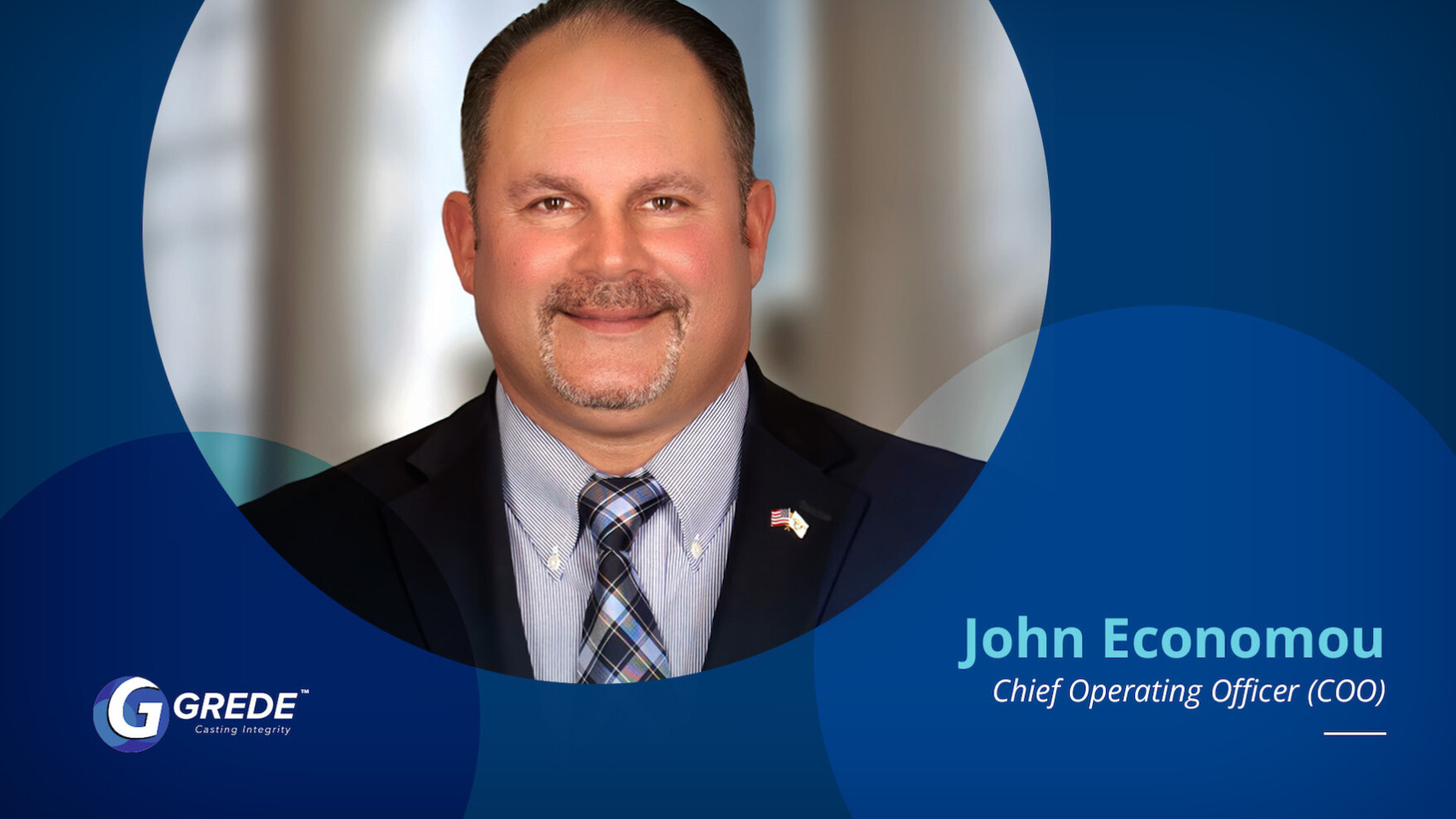 Announcing Chief Operating Officer John Economou 
November 1, 2022
John Economou joins Grede as its new Chief Operating Officer (COO). John comes to Grede with over 25 years of experience leading operations for die casting, machining, stamping, and assembly. John specializes in implementing standards, processes, and systems to drive operational improvements that support the achievement of KPIs and financial objectives.
John joins us from Dexter, where he served as Senior Vice President of Operations. Prior to Dexter, John was the Chief Operating Officer at Gibbs Die Casting. He has held technical and leadership positions with United Components, Accuride Corporation, American Axle, and Ford Motor Company.
John served in the United States Army for four years as a Company Executive Officer and Platoon Leader. He has a Bachelor of Science in Mechanical Engineering from the United States Military Academy in West Point, NY.
In his new role, John will be responsible for elevating Operations at all 10 of Grede's plants, driving Continuous Improvement opportunities, and overseeing Environment, Health, and Safety (EHS).